The Auxiliary matched member's personal donations up to $750.  Members donated $1,037.  Our $1,787 donation will purchase 7,447 nutritious MannaPack™ meals and helped bring the 2-day service project event to St. Patrick Crane Road Church.
Dempsey Hall was transformed from this:
To This:
Many volunteers during 4 sessions packed 133,056 meals during the 2 day event, March 6 and 7th, 2020.  Thank you to all that participated to Turn Hunger into Hope.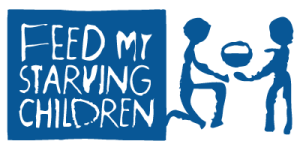 Founded in 1987, Feed My Starving Children® is a Christian non-profit that provides nutritionally complete meals for starving, malnourished and hungry people. The prepackaged dry meals—costing less than a quarter each to make—are funded and assembled by donor-volunteers in the United States. FMSC food has reached more than 70 countries in their history.