1000W Commercial Microwave
The Ladies Auxiliary donated the funds necessary to replace the Women & Children Day Center's microwave that was moved into the Emergency Shelter.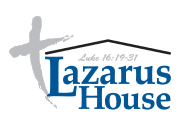 Their mission is to offer guests connected to our communities, who are homeless or in need, hope for the future by providing hospitality, food, safe shelter, and education — tools for life.  They give people a hand up, not a hand out, and strive to make certain that all who enter feel the love of Jesus.